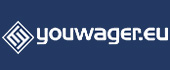 YouWager and other gambling websites owned by First Fidelity Corporation have gotten mixed reviews by bettors over the years. In recent years, however it has garnered a larger share of the US betting market while also servicing international customers.
YouWager is located and licensed in San Jose, Costa Rica where it has been in business in some form since 1994. It also offer an online poker room, in addition to its sportsbook. However, poker is not available in a mobile format.
The team at YouWager offers a no-download mobile betting option for players. This makes it accessible on just about every type of mobile device, including Android, Apple, and Windows cell phones and tablets.
Top Features
YouWager has done a lot with its mobile offerings to gain back player trust and succeed in the new age of sports wagering. Clearly the sportsbook knows that betting on the go is dominating more and more of the market each year, and YouWager has dedicated its resources to building a strong mobile product.
One feature I have yet to see on any other mobile platform for US bettors is the ability to search. Bettors can simply type in a market, or team name, and the search bar provided by YouWager will find any corresponding markets in seconds. This is rather innovative for mobile platforms, and makes hard to find markets accessible in just a few seconds.
Another impressive feature is that live chat support is available to mobile users. While many sportsbooks offer live chat support on desktop options, I have yet to see one that has it available for mobile bettors. This gives YouWager a feature that almost no other sites have.
Funding your account can be done in a number of ways, and players can easily view their pending bonuses, bet history and open tickets. However, bettors can't request withdrawals from the mobile application.
While that is a strike against the application, it still performs better than most mobile betting products for US players. Other mobile sites offer withdrawals, but their features pale in comparison to YouWager's.
Presentation
YouWager uses a straightforward approach to betting options. It may not be the best for quickly viewing odds, but instead presents bet types to players before they view the list of markets.
While placing bets might not be optimal from a layout perspective, the application excels with its speed, and is one of best designed apps I have reviewed. Only a few sites look this fresh and function this well. The layout is polished, and moving from the cashier, sportsbook and other pages can be done with a series of buttons that are present on every page.
Betting Markets
Though it still garners most of its customers from the states, YouWager excels with a large number of markets. Everything is accessible through the mobile site, including live betting or in-play betting markets. US sports still probably have the most betting options, but almost every sport in the world is available for betting. The markets are as varied as second division soccer in a number of countries.
Bets include teasers, parlays, if-bets, action reverses and more. Proposition and future bets are also available for nearly every market. YouWager has one of the deepest selections on odds available for US bettors.
Bonuses and Promotions
Depending on the amount of their first deposit, bettors will be able to choose a bonus based on the amount they deposit. There are several levels of deposit bonuses: The minimum is a 70% bonus for a $100+ deposit and a maximum 135% bonus with a deposit of $1,000 or more. These are spread out over freeplay bonuses and gambler's insurance for both football and basketball season.
Final Thoughts
YouWager has climbed up sportsbook ranking lists over the past several years and is beginning to gain players' trust as a premier option. Few US-facing sites can compare with its massive list of betting markets, and its mobile application is one of the best around.