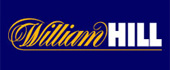 William Hill is one of the oldest bookmakers in Europe.  In 2012, it acquired American Wagering in Nevada and renamed the Leroy's sports book chain to William Hill.
Leroy's introduced its Nevada sports betting app to Nevada players in 2010.  It was first available to Blackberry users.  That support was later abandoned.  It is now offered for Android, iPhone and iPad devices under the William Hill brand.
How to Create a William Hill Mobile Betting Account
William Hill requires customers to open a mobile betting account at a brick and mortar sports book.  The exception is if $500 or more is being deposited.  A William Hill agent will visit a customer's home or office to pick up the cash on these large deposits. New players may also create an account through the agent who picks up the deposit.
A player will need a photo ID, approved mobile device, cash and a Social Security Number to create the account.  There is a form to complete that includes the player's name, address, date of birth and mobile phone number.  The terms and conditions are disclosed at that time.
How to Deposit for William Hill Sports App
Players may deposit at any William Hill brick and mortar sports book.  These are located in casinos throughout Nevada.  Las Vegas locations include Binion's, 4 Queens, Plaza, Riviera and Hooters.  Reno locations include Eldorado, Club Cal Neva and Siena.
Sports kiosks are available in Golden Gaming taverns in Nevada.  These include PT's and Sierra Gold.  Players can either swipe their Golden Gaming player's card or enter their account number in the kiosk.  The system will then ask for the account's PIN and a deposit may then be made.
These kiosks formerly accepted sports wagers directly, but this was outlawed in taverns on July 1, 2013.  Kiosks in full service casinos are still legal.
How to Withdraw from William Hill
Players must initiate a withdrawal in person at any Nevada William Hill betting shop.  ID is required.
Where Does William Hill Sports Betting App Work?
The William Hill sports app will work virtually anywhere within Nevada.  Players within one mile of the state line may have trouble getting properly located by the system.
How to Download William Hill App
The William Hill sports app may be downloaded from the Williamhill.us website.  It may be viewed from any internet connection.  Bets will not be accepted if the mobile device is located outside of Nevada.
William Hill Available Wagers
William Hill offers five different types of wagers:
Straight bet – A wager on a single event
Progressive betting cards – Weekly promotional parlays and teasers
Teasers – Available in 6, 6.5, 7, 10 and 14 points for football and 4, 5 and 6 points for basketball
Parlays – May include more than one sport
InPlay – Wagers on select games currently in action
What I like about the William Hill Sports Betting App
The William Hill sports betting app is extremely convenient.  It keeps me from having to go to a sports book when I would like to place a wager.  The app is simple and user friendly.  The minimum bet is just $2, which is smaller than traditional betting shop minimums and perfect for passing the time with a square bet.  There is no minimum withdrawal or deposit amount.  Deposits are accepted at PT's Pubs, which are all over the Las Vegas Valley.
What I don't like about William Hill Sports Betting App
I live in suburban Las Vegas and it is not convenient to pick up cash when I win.  All Las Vegas sports books operated by William Hill are located around the Strip or downtown.  The geolocation technology on the software fails from time to time.  When that happens, the bet I made is lost and I have to start over again and hope it finds me that time.  This can be even more annoying when placing a parlay or teaser.