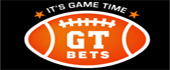 In recent years, GTBets has made its mark on the offshore betting world. This is due to several factors: First, GTBets honored over $45,000 in debts by VIP Sports. Second, it focused heavily on US markets. With robust promotions and bonuses, it has emerged as a top option for US bettors.
Now, GTBets has a no-download mobile based site that will work on virtually every device, including Android smartphones, Apple's iPad and iPhone, Nokia and Windows phones. In addition to its sportsbook offerings, GTBets offers a casino as well.
As I mentioned above, the sportsbook bailed out clients of the now defunct VIP Sports, and though it is a newcomer to the US industry, it is quickly gaining players' trust. The company is based in Curacao, and is regulated by Curacao Internet Gaming Association (CIGA).
Top Features
Because it is relatively new, it is a much smaller sportsbook compared to many more established US-facing sites. Still, GTBets has done an excellent job with its mobile product. It rivals some of the world's best mobile platforms, and it is clear the design team pulled out all the stops.
GTBets allows customers to do just about everything via mobile. Depositing and withdrawing can be done via a variety of methods; players can check their VIP reward points; and, more importantly, players can place a bet in under 30 seconds. Changing your password or personal information can be done quickly, and there is no part of GTBets' desktop features that seems to be forgotten in its mobile client.
Looking through markets and choosing your selections is simple and quick. Every bet offered on GTBets.eu is available through mobile betting, as well as live betting markets. The nuts and bolts of the application seem to be flawless as well. I have placed several dozen bets and have not run into an error or blank page. Players can even check current promotions before depositing to make sure they do not miss out on any deals.
There are however, a few flaws with this software. Perhaps one is that there are simply too many options. Few sites load this much information into their mobile offerings, and all of it put together can seem overwhelming. I personally appreciate the extra bells and whistles, but players who just want to grab their phone and fire off a bet may get an information overload.
Presentation
GTBets borrows the same color scheme from its desktop page, going with an orange and blue contrast. This program looks and feels fantastic and is designed perfectly. There are corresponding buttons across the bottom of the screen for the sportsbook, casino, cashier, and account settings. Each button presents a pop down menu of options and makes navigating around swift.
Putting several selections together on a betting slip for a parlay and a teaser is effortless. The interface is even better for buying points on sides and totals, thus making it perfect for NFL bettors who wager on the go.
Betting Markets
If there is one knock on GTBets, it may be that it is too heavily focused on US markets. The international markets are slim, but for large events they have bettors covered. The World Cup, Olympics and other important events will always be available, along with some top soccer leagues from around the world. The majority of markets is focused on professional and college sports. There is no shortage of team props, player props and future or live betting markets for nationally televised games across the United States.
Bonuses and Promotions
The sportsbook doesn't suffer from a lack of promotions or bonuses. It offers a unique rewards program for every bet placed, as well as two lucrative deposit bonus options. Players can receive a 50% bonus up to $500, or a 100% bonus up to $150. Players may also qualify for a 5% reload bonus on regular deposits.
Final Thoughts
I do not want to say that I was shocked when I saw how advanced GTBets' mobile platform was, but it certainly was not what I expected. It is easily one of the top sites for mobile betting used in the US market, and frankly, it can match even the world's best online bookmakers with its product. If these mobile betting options are an indicator of the future, GTBets stands to be a longtime player in the offshore world.