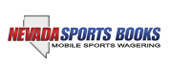 Nevada Sports Books is a mobile wagering group formed through a partnership of several Nevada locals' casinos.  The main sports book involved is South Point.  Other members include the Cannery, Eastside Cannery and Rampart.  Virgin River Casino in Mesquite is also a participating casino.
Android, iPhone and iPad devices are supported by Nevada Sports Books.  The app is powered by William Hill and is available anywhere in Nevada, although there are some geolocation issues near the border.
The features are identical to William Hill.  The engine portion of the app has a minor conflict with the William Hill version if it is also installed on the phone or tablet.  To avoid any issues, users will need to use the logo shortcut and not the engine one when loading the program.
How to Create a Nevada Sports Books Account
Bettors must create an account in person at a participating sports book.  This will require an ID and Social Security Number.  An application must be filed for approval, and a minimum deposit of $100 is required.  Deposits and withdrawals may be made at any participating book, regardless of which one is used to create the account.
How to Download the Nevada Sports Book App
The Nevada Sports Book app may be downloaded from Nvsportsbooks.com.  It will only operate on devices that have a mobile phone number through an approved provider.  Tablets connecting to the Internet through wireless internet will not be able to use the app if it does not also have mobile service.
Nevada Sports App Wagers
The Nevada Sports Book app offers all sports wagers available at betting shop locations.  Players may choose from straight bets, progressive cards, parlays, teasers and InPlay.  The InPlay wager is available for most televised games.  Teasers are available in 6, 6.5, 7, 10 and 14 points for football and 4, 5 and 6 points for basketball.
What I like about Nevada Sports Book App
The app is very simple to use.  It does not crash or lag.  It offers a wide range of wagers.  The minimum bet is just $2 and there is no minimum withdrawal.
What I don't like about Nevada Sports Book App
There are several reasons why the William Hill version of this app is superior, even if the two platforms are exactly the same.  The first is convenience.  There are only five places in the entire state to deposit for the Nevada Sports Book app.  William Hill has about 100.  Nevada Sports Book players must also go back to the handful of Nevada Sports Book locations for a withdrawal.  The app has some issues with geolocation.  This can be annoying because all bets reset if the app cannot connect to confirm the Nevada location of the cell phone.