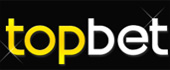 TopBet is a worldwide sportsbook that specializes in US betting markets. Established in 2011, the sportsbook has seen a large uptick in accounts in recent years and has become a real player in the offshore industry. Offering some excellent bonuses and lots of promotions, it is easy to see why players have been drawn to the book.
Located in the British Virgin Islands, the sportsbook is licensed by Curacao's Internet Gambling Association. TopBet moved from a .com domain to .eu after management change in 2012.
TopBet offers a no-download mobile version of its sportsbook and casino offerings. Like almost all browser based mobile sites, TopBet's product can be used on just about every type of mobile device, including Android smartphones, iPad and iPhone, as well as other devices.
Top Features
Offering a mobile site is a must if you want to compete these days, and TopBet's product is more than adequate when it comes to allowing bettors to wager on the go. However, it is certainly not in the elite category of mobile sportsbook options.
I read a reviewer on another site give TopBet Mobile a 10/10 on the rating scale for its mobile offerings, which is simply ridiculous. Even in the much maligned US market where betting apps are not as advanced as top sportsbooks in regulated markets, TopBet's product is second tier. Sure, it gets the job done, but it isn't anything noteworthy.
The main positive aspect of the app is that it lists every market TopBet has available, including futures and prop markets. Players can also deposit via the mobile app, but cannot withdraw. This is a negative; but to be fair, it is also expected. Some of the best mobile sportsbooks servicing US players do not offer mobile withdrawals.
Practically speaking, the app is strong as it is bug free and operates with decent speed. Placing bets is simple but could be more streamlined. Placing parlays and teasers is as easy as check marking several bets and then picking your poison on the next page. From there, it is just one more click to confirm your bet. Players can also easily view their bet history and pending wagers.
Presentation
What is frustrating with TopBet Mobile is how different the layout is in comparison to the desktop betting menu. It shares the same color scheme, but that is about it. While it is reasonably put together, it doesn't have the polish or feel of the desktop betting software. Loading times are longer, and the main sportsbook page just lists every market available instead of letting bettors choose individual bet types from each sport. It is an overload of information.
I am being hard on TopBet's product, but that is partly because its desktop betting software is one of my favorites. I would have liked to see the mobile site borrow that interface and build something similar, but scaled down for mobile usage.
Betting Markets
TopBet's client base is mainly from the United States, and that is where the focus is in regards to betting markets. Football, basketball, baseball and hockey dominate most of the betting options. There are many futures, player and team props, and other bets for the biggest US sports. I was surprised to see TopBet offer a long list of international markets as well. Most notable is European soccer: the book has a half dozen leagues across Europe available for betting. Auto racing, mixed martial arts, tennis and even entertainment and politics markets are also offered.
Bonuses and Promotions
TopBet offers bettors an initial bonus of 50% up to $250 in freeplays on their first deposit. The sign up bonus comes with a 5x rollover. In addition, they offer regular reload bonuses to top players and plenty of promotions. It is too bad players can't view these promotions via their mobile site.
Final Thoughts
I can see why bettors are attracted to TopBet – it offers an excellent deposit bonus, tons of promotions and a large amount of markets, especially for US bettors. Its mobile product does not blow me away, but it is a respectable mobile application for betting on the go. Still, it leaves a lot to be desired and is certainly not in the top tier of mobile platforms for US bettors.